Join The Team At UK PROTECTION
We are constantly looking to expand our network of expert security professionals, who are committed to keeping our clients safe - whether that's from behind the scenes or on the front line.
As a leading security provider, we rely upon recruiting the best in the business to deliver our diverse and strategic safety solutions. That's why we seek people of all skillsets, who can align themselves with our company values and think on their feet to navigate any situation – so we can work together to protect our clients' people, property and assets.
Our values are integral to the foundations of the business, and we continue to be:
Our clients' safety is in our hands, and we by no means underestimate this responsibility – holding ourselves personally accountable for the welfare of their staff and customers.
Without exception, we recruit the expertise of the best in the business – operating with unparalleled insight into the people, property and assets that we must protect. 
We are entirely committed to protecting against corruption, using our strong moral compass to guide us in channelling the best form of defence.
We pride ourselves on doing the right thing – even if no one is watching. No matter what, we follow our ethical convictions and remain true to ourselves under all circumstances. 
Job opportunities at UK Protection Ltd
In joining our team, you will be trained to deliver our specialist services and be brought up to speed with our world-class security standards – as well as receive unparalleled guidance and support throughout your journey with us.
Job opportunities at UK Protection Ltd include: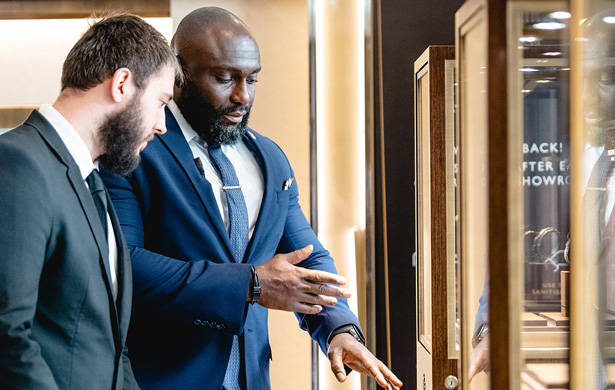 Andre: The Luxury Retail Guard
Hear what Andre has to say about working at UK Protection.
We understand that hard work and professionalism needs to be rewarded – and as such, we have several schemes in place which include the following:
If you have experience in the industry, and believe you can offer something unique to the team, please leave your contact details and upload your CV below.